CATERING FOR COMPANIES, CUSTOMIZED TO THE GUEST
Offering the appropriate support in organizing an event so as to guarantee the guests the most pleasant presence: this is what Artevento shows-off as its own catering experience.
STYLE, EFFICIENCY AND REFINEMENT IN THE HEART OF THE EVENT
The commitment devoted to the selection and preparation of waiting staff allows an accurate, timely, pleasant and steady service.
Because the contact with the guests is a key element in terms of image and reputation, as well as a precious issue as for the enhancement of the dishes served and the fittings.
BROWSE OUR GALLERY
EXCLUSIVE EXPERIENCE
WHY CHOOSE
ARTEVENTO
Artevento stands out because of a complete approach, focused on the individual guest, suitable to encompass any stages of the preparation, organization and management of the catering service.
From logistics, to ensure the cold chain of raw materials - only fresh ingredients - up to the table service, with a dedicated figure for every five guests and the capability to serving the entire parterre within seven minutes.
FIRST QUALITY
INGREDIENTS
PRECISE AND
PUNCTUAL SERVICE
CATERING FROM
10 TO 2,000 SEATS
References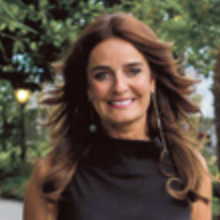 Laura Grisi,
Owner of Event & Catering Boutique
"It is easy to arrange catering for 50 people but, when you keep the same high quality even if you have to serve 500 ones, the difference stands out: Artevento is synonymous with product quality, great professionalism of Roberto and his team as well as an extraordinary organization. This is why I often rely on them, being confident that the result will be a success."
Raffaella Mazzocca,
Owner of RM Event
"Artevento is always my first choice. I place great trust in Roberto and his team, because they are able to satisfy even the most unusual requests. They are really accurate and professional; food, service and fittings are always of the first order and with an excellent quality / price ratio."

Edda Laudi,
PR & Events Manager, Whirlpool EMEA
"Reliability is the most significant quality of the Artevento team, able to interpret and shape our needs, ensuring availability and flexibility. The high quality of products and service are combined with the respect of budget requirements. As for the surveys that we carry out at the end of any event, the guests always evaluate the catering of Artevento in an extremely positive way. "

Davide Crippa,
Creative Director Event Unit, Novity
"Roberto Sorace is very attentive, tuned, discreet. He does not look for protagonism and in the course of the event he becomes invisible. His staff is always efficient, very experienced and aware of any detail of the event with great exactitude. The proposals are always in line with the customer's expectations. Nothing to complain about the quality of the menus."

Ilaria Badalotti,
Owner of Le Mille e una Nozze
"When I think of Artevento the very first word that comes to mind is quality: of food, raw materials, preparation, but moreover of the waiting staff. Besides that the organizational quality: the whole team is available and takes care of any details with impeccable attention, with great satisfaction of the newlyweds, my clients, and their guests. "
Pasqualino Bianco,
Major of the Army
"We rely on Artevento because of the quality of the dishes and the service. All the staff is special! Roberto and his team are trustworthy and punctual, with great accuracy but moreover flexible, patient and available to meet our needs at best. The products are fresh, of Italian origin, boasting regional specialties and good value for money."
CUSTOMERS
20th Century Fox
2i Rete Gas Spa
ACI Vallelunga
ADC Group
AIM Events
Allianz Bank
Allianz Bank Investors
Arnoldo Mondadori Editore
AVON
Azienda Elettrica Ticincese
Banca Fideuram
Benetton
Bershka Italia
BPN Paribas
Brussels Airlines
Camera di Commercio Italo-Germanica
CAP Design Spa
Cappellini
Clinique
Collistar
Compagnia delle Opere Milano
Comune di Milano
Condé Nast
Confidi Systema
CONI
Converse Italia
Deutsche Bank
DHL
Ente del Turismo Tunisino
Estèe Lauder
F.lli Giacomell
Audi
Fiera Milano Srl
Fondazione Stelline
F.lli Rossetti Spa
Fujifilm
Gruppo Coin
Klaus Davi & Co
Longines
Louisiane Spa
LVMH - Sephora
Mariella Buran
Marni
Mediamond
Mediobanca
Mondadori Electa
Mondadori International Business
Mondadori Libri
Mondadori Retail
Nespresso
Nexive Spa
Oikos
Osmi Borsa Immobiliare Milanese
Panini
Parlamento Europeo
Pasquale Bruni
PKF Italia Spa
QVC TV
Regione Calabria
Rizzoli Libri
Salmoiraghi & Vigano' Spa
Sanpaolo Invest
Scuola Militare "Teuliè"
Siemens
Sisley Italia
Sotheby's
The Walt Disney
Treni Italia Spa
Unicredit
Unione del Commercio di Milano
Università Bocconi
Whirlpool Europa
White & Case
This site requires the use of certain categories of cookies for several reasons. To get more information on the categories of cookies used and limit their use, see the
cookie policy
.